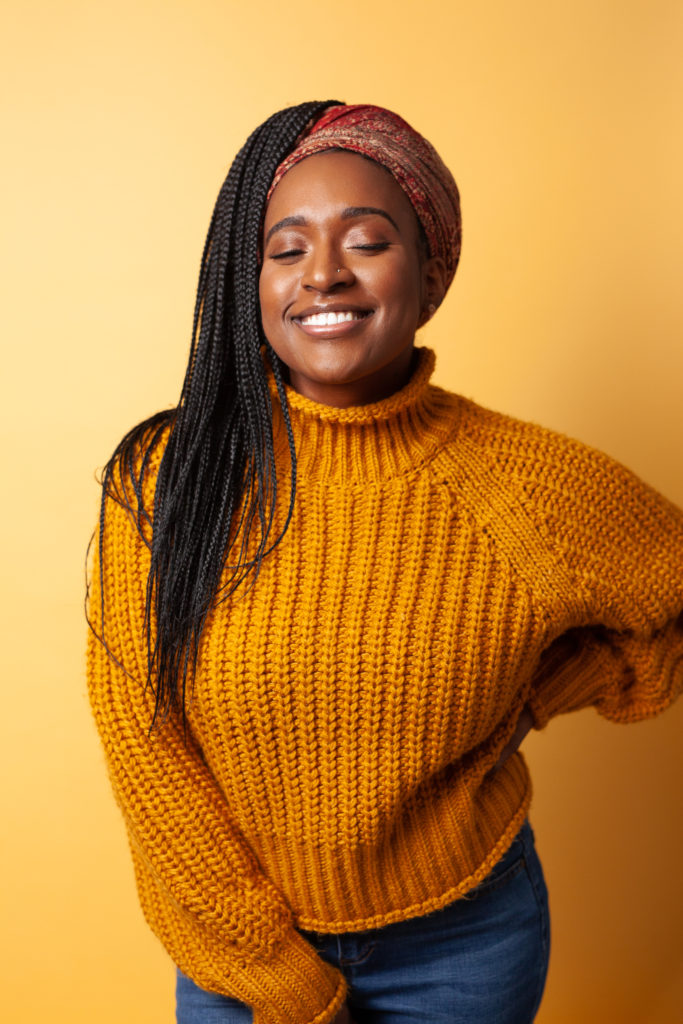 So for this page, I could sit here and list a long paragraph of my accolades and education and all that boring stuff that nobody wants to read and that I don't even want to write!… Instead, I just want to give you random facts that you may or may not know about me!
I first got saved when I was 15 years old after getting bullied in school. 4 of my friends went to the altar with me for support, but ended up getting saved too! I used to take my bible to school with me every day and pray for kids at lunch and give mini sermons on what I was learning! I was known as the preacher girl lol.

I used to have inspiring rap dreams! My big brother gave me the name, Baby T and wrote my first rap. I would battle rap on the playground and was in two groups in middle school and high school.

The very first girl group I was in was named "Majistic" and we were all together ONE TIME and sung for my family. Safe to say we SUCKED and broke up soon after haha

The very first career I wanted as child was an actress.. then a teacher.. then an engineer.. then an inventor.. then an author. In a way, I still do all of these things, just not the way I expected.

I was in a slow reading class in elementary school. I memorized an entire Bernstein Bears book to read for my first grade class and was removed from the slow reading program. Eventually I learned to read and write well 🙂 Sometimes you gotta fake it till you make it!

The tip of my pinky on my right hand is disfigured and has been since it was slammed in the crack of a door and split from my finger. Others can't tell but I can and I always wonder if it's going to get passed down to my kids.

The first book I ever wrote was in 7

th

grade. It was called 9 Lives and was about 60 pages long!

I have a love for all things creative and am currently pursuing all of those things; photography, acting, script writing, directing, videography, painting and of course writing!

You know I love you when I make fun of you. It's my favorite past time! If I don't make fun of you in any way, we're probably not that close.

I'm supppperrrrrr shy when I meet new people or if I'm in a room full of strangers. Once that shell is cracked though, you can't get me to shut up.

I ask a lot of questions when I have no idea what to talk to people about.

I talk to myself allllllll the time. I literally day dream and talk to myself. Favorite place to do it is in the car! I've probably been on an interview with Oprah about 50 different times by now haha.

If I could live anywhere right now it would be in Los Angeles! I want to retire on an island when it's all said and done.

I was born on the coldest day of the year in 1989. My parents couldn't get their car to start and my mom was taken to the hospital in a pickup truck. I'm sure this is probably why I hate winter. My original due date was Christmas day! I was born exactly a week early on the 18

th

I get bored with my hair aloottttt so I'm constantly changing it! Another drastic hair change is coming soon!

My teeth were extremely crooked as a child so I never used to smile. I got braces in the 5

th

grade and when I got them off at the end of 7

th

, YOU COULDN'T TELL ME I WASN'T FINE!

I lived in Chicago for two years! Would never move back LOL

First time riding a private jet was when I was 16 years old.
So there you have it! A bunch of random facts about ya' girl. I hope there's things that we share in common and that I'm not the only weirdo in this world. Take a look around my page! There's video, blog post and more!