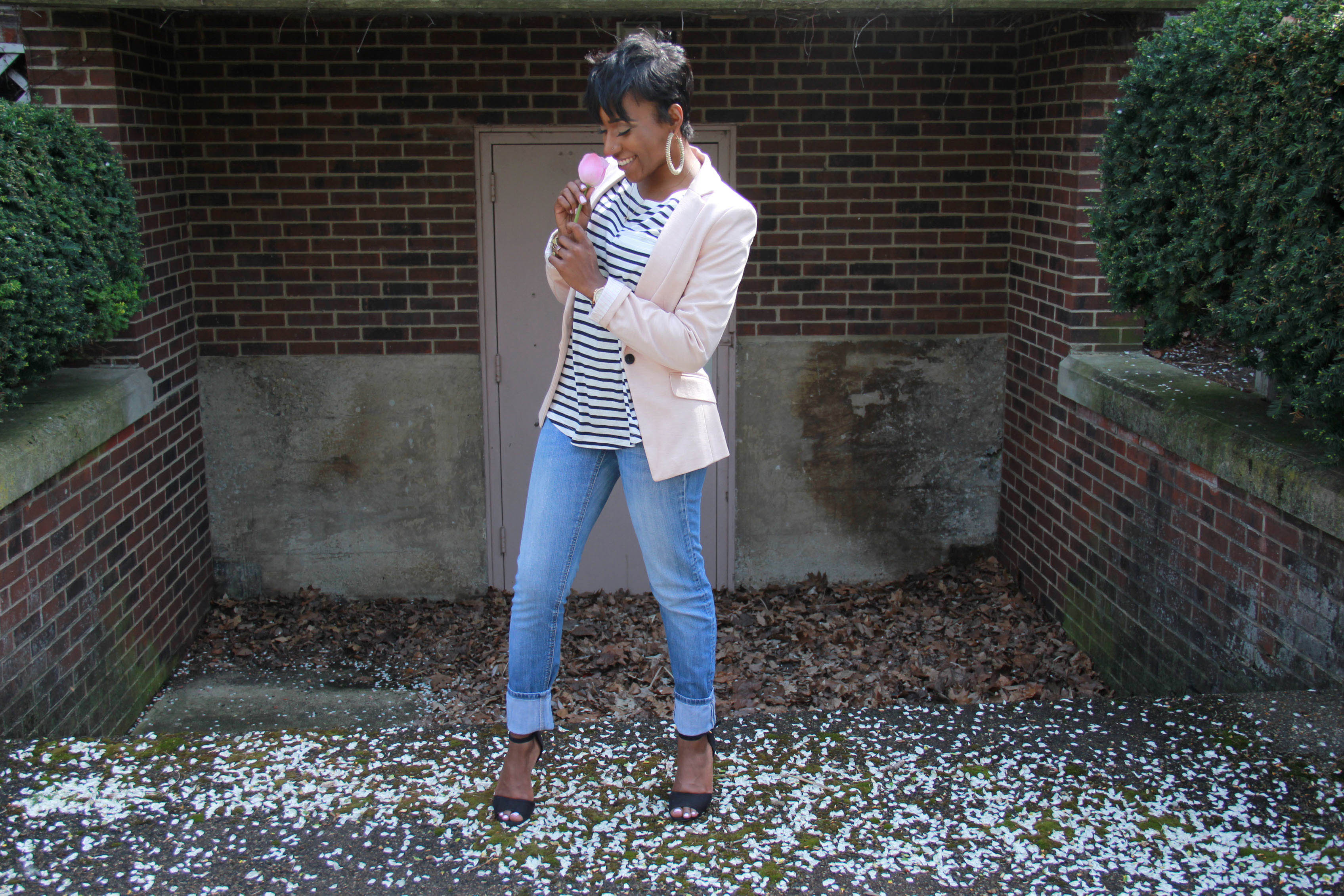 "So what's going on with you and Mr.  _____." My mother asked me the other night, about one of the few guys that I've told her about since I've been single for almost four years now.
Hold up. Can we talk about how that's a MAJOR accomplishment?!! I ain't think I could ever be "alone" that long. Look at God!
Before I tell you my response, let me tell you about ol' boy. There are very few guys that have caught my attention enough in the last 4 years that I've actually really WANTED to be with. He was like my top 1 for a good two years. When I thought about him, I saw our future together. I saw our similarities, our passions, our gifts, our interest and our love for God. I had known him for a while and we had been cool, but one day I actually spent some good quality time with him, his family and close friends and it was like my eyes opened. I wanted more than a friendship and wanted him to want the same things but the reality was..
He just didn't.
He didn't want to pursue for his own reasons, and in my heart I just couldn't accept that. I was a catch! All these great qualities to add to someone, and here he was, rejecting me. How could he not see that the woman he needed was right there in his face?! I mean HELLLOOO?!
So what I do?
I tried to change his mind about me. I tried for two years to make him see my worth. I went out my way to validate myself, just so that he would want me back. We would flirt, hang out from time and time and then I would go weeks or months without seeing or hearing from him. He was adamant about not pursuing me and was very honest that a relationship with me was just not what he wanted. My feelings were hurt and my ego was definitely bruised, but the tinge of hope I had that one day he would wake up and see it just wouldn't go away.
Until one day God checked me in the middle of one of my tired rants about him like…
"It's time to let this go daughter. He's not who I have chosen for you."
It was in that moment that I accepted that he wasn't it, and never was going to be. That no matter how great I thought he was, he wasn't who God had in mind for me. He wasn't God's best. And that didn't take away from him, or me. We just weren't right for one another. And that HAD to be OK.
So seeing him recently, after not seeing him for almost a year, and not getting the usual butterflies felt really good. I was able to be the friend that I used to be before I caught feelings. I was able to see him just for who he is, and realize that God was in fact right. He wasn't the one for me.
So when my mom asked me this question, when in the past I would've gushed and tried to explain these undying feelings, I was calm and cool.
"Nothing is up. We're good. He just didn't see my worth and my value and I realized I was gonna stop trying to make him."
She highlighted one word out of that statement. Value. She loved that the best.
Because for so long, I couldn't see my value. For so long I had settled to deal with people who didn't recognize or appreciate it. Simply because you can't demand someone to see something in you that you don't even see yourself.
But recently, I've been allowing God to show me how much he values and cherishes me. And because I'm starting to see myself through his lenses, I'm starting to understand just how special I really am.
Then.. the game changed when he gave me revelation about how my posture should be through this single season that I'm in.
Then the LORD God made a woman from the rib, and he brought her to the man. Genesis 2:22
Sooo you mean to tell me I don't have to look for my future man? I don't have to do anything to find him or seek him out? That GOD is gonna hook us up?? AFTER He makes me?! Whhaatt?!!
That's exactly what He's doing in my life right now. He's making me and showing me who he called me to be. He's showing me how to be my true authentic self and not be afraid of who that woman is in spite of who will accept it or not. He's showing me how to walk in the office he's called me to. How to hear his voice. How to forgive people and show grace and love. He's fixing up the faultiness in my character and training me in how to walk with the Holy Spirit leading and guiding my life.
I'm being made.
And when the time comes where he believes I'm ready to handle that next chapter in my life, He won't keep me from the man He's chosen. He'll actually take me right to him.
And the scripture following that one tells me exactly how the man that's for me will act.
"At last!" the man exclaimed. "This one is bone from my bone, and flesh from my flesh! She will be called 'woman,' because she was taken from 'man.'" Genesis 2:23
Notice how God didn't have to say a word to the man. He saw her and was like FINALLY!! YESS! This is what I've been waiting for! This is what has been missing from my already full life! He recognized her. He saw her. He saw her worth and value and knew she was made from God specifically for him. He knew her worth, even without God's input. Yet he saw that God was with her.
The happiness this man had when he saw his wife thougghhh! She didn't have to present herself or explain her worth or value. She didn't say a word. God making her and presenting her was all that the man needed to confirm she was it.
I want that. And I'm not settling for anything less than that. And I won't apologize for not settling for less than that. And because of this truth and revelation, I can say that after almost 4 years I'm truly content and happy with being single. I love this time where I don't have to consider anyone but myself and my dog lol. Where I get to be myself, go where I want and do what I want without having to consult with a "husband." Talking to God about my decision making right now is MORE than enough lol. He says "NO" enough already, I do not need husband reinforcement on top of that.
I'm just proud of myself because I never thought I would reach this point. And it's such a great space that an amazing man of God will have to cross my path to even make me consider changing my relationship status.
And I pray, if you're anything like me at all, that you reach that same place of contentment and peace with your singleness.
You owe it to yourself to be, because you're missing out on appreciating the amazing life you already have and enjoying every moment of it.
XOXO