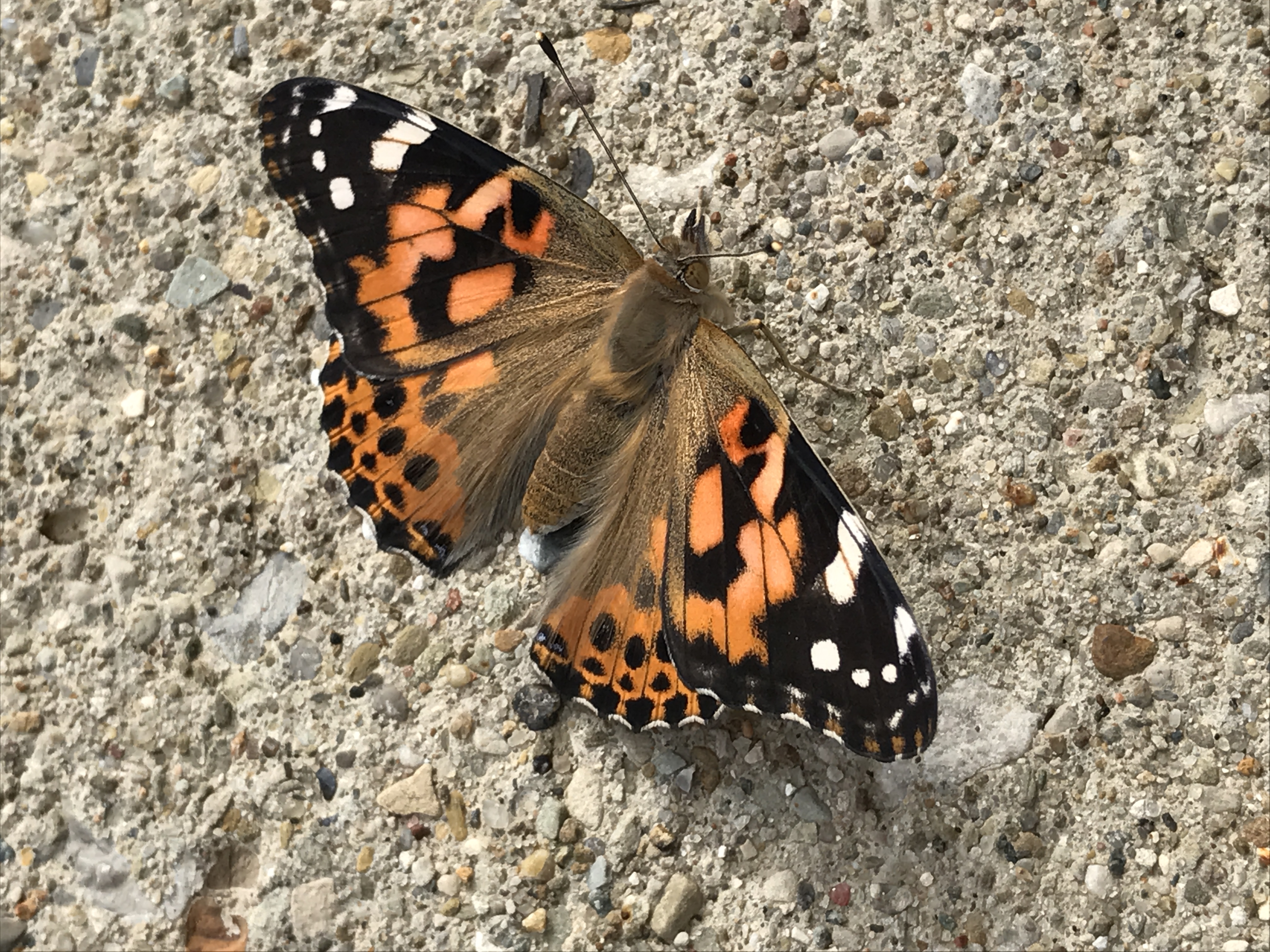 Butterflies are so cliché, now.
Everyone wants to incorporate a butterfly into their brand because of what they represent. Shoot, even I have. But I'm not as impressed with the butterfly as I am with the caterpillar.
I'll tell you why.
There was a month that my church, Advance Church Columbus, was diving deep in Romans 12:2 which states, "Don't copy the behavior and customs of this world, but let God transform you into a new person by changing the way you think. Then you will learn to know God's will for you, which is good and pleasing and perfect." NLT. I was listening to the playback of this message one day when God randomly told me to go buy a caterpillar.
Uh.. ew? I didn't want to own a caterpillar, but He was adamant, because there was something special about this process of metamorphosis that he wanted to show me and how a butterfly's full life was the perfect depiction of Romans 12:2.
God knows me and the type of learner I am, and knew that even with my initial hesitancy I would be open to the experiment. So, I went to the Franklin Park Conservatory and bought a caterpillar larva for $5, along with a net to place its cocoon in once it formed.
I sat in my car and probably stared at the ugly thing for like 5 minutes. He was in this tiny closed cup that had everything he needed to survive, and I named him Benson. Just seemed fitting for a future butterfly.
As the week went on, I watched Benson form from a little tiny larva barely moving, to a big fat caterpillar, nearly outgrowing the cup. I saw a lot of myself in him. Here he was, in this tiny cup, having no idea that there was more to his life. That there was a whole world out there to explore. All he knew was this cup in my room that was barely two inches wide, and he made the most of it.
Until one day, he outgrew the cup. He knew there was more to his life. That there was a greater purpose for him. He didn't know what was next, but what he did know was that he wasn't going to die a caterpillar.
Yet…
A part of the caterpillar has to die in order to become the butterfly.
So knowing that his old man couldn't stay, and his new man was his destiny.. he created a cocoon.
The words of my pastor, Apostle Shawn Branham rang in my ears from the message he taught on Romans 12:2, "What's so amazing about the caterpillar is that he's not afraid to spend a season alone."
So in this tiny little cup, Benson formed this cocoon. In that cocoon, he was being stretched, picked apart, his old man was dying and his new nature was being formed. What was so dope to me about Benson is that he didn't know that he was to be a butterfly on the other side. He didn't know he was going to get wings. He didn't know that one day he would fly. All he knew is that he had to trust the process. He had to trust the plan that God had when he initially made him. He didn't make him to be a caterpillar, he made him to be a butterfly. I was inspired by the courage it probably took for him to realize he had outgrown his old life and had to submit to this season of transformation in order to become who he was meant to be.
Sounds so familiar, doesn't it?
Benson was me. I had outgrown the life I thought I was always meant to have. I had learned all there was to learn and I was tired of being the same. Tired of being the same woman. Tired of looking at the same brokenness. Tired of being this fat caterpillar in this tiny little cup. I wasn't comfortable anymore.
I had to realize that God created me to have wings.
"But let God transform you into a new person by changing the way you think. Then you will learn to know God's will for you, which is good and pleasing and perfect."
Benson's story didn't stop at the cocoon. Once he cracked it open, he blossomed into the beautiful butterfly that you see above. That was Benson. I held on to him for about two days after he hatched because I was afraid. The weather hadn't been the best, it was rainy and cold and I was nervous that he wouldn't live for the remaining two weeks of his life expectancy if I let him go.
But God yoked me up on day two. He said, "I created him to fly. He can't stay confined to this net forever. His growth has to be tested. He was made for this. His days of being restrained are over. I will be with him."
So with a heavy heart, I took the net I had him in outside and prepared to let my new found friend go.
Something interesting happened though. I opened the net, and he wouldn't leave. I tipped it over upside down to let him out, and he fell to the ground… and just sat there. He looked at his surroundings and then turned to look at me, as if he was asking "what now?"
I chuckled small, as we stared at one another. I was all he knew his entire life. And here he was in this big open world, and a part of him had grown comfortable in his restriction. So much so, that he didn't know he could fly.
We sat together for about ten minutes. And I talked him through it. I encouraged Benson that this was his life now, that he was made to fly and that I would be okay when he left. That he was no longer the caterpillar, transformation did take place, and that he was this big beautiful butterfly in this big beautiful world. That he was never meant to stay the same. That he wasn't supposed to keep living like a caterpillar when God gave him wings.
And as I encouraged him, God ministered to me those same things. That I was still living like a caterpillar yet, he gave me wings. I was a butterfly that didn't know I could fly.
Wow.
When the revelation hit, I watched Benson walk a little more, and the wind hit his wings causing them to flap and it was like he realized they were there for the first time. He flapped them a little more and flew a little, but went crashing to the ground. But I could tell, his confidence in his new-found ability was growing. He flew again, flying wildly around me, crashing into my porch poles and the garage.. it was a rocky start to a new beginning.
But then the second wind came, he straightened out and flew like never before. He flew right out of my life and into purpose, and I never saw him again.
I was at peace with his departure, because he taught me so much more than I ever imagined him to. He was a mirrored image of my journey with Christ and discovering my true purpose.
And just like Benson, I have to trust the process.
Learning to appreciate the lessons along the way.
XOXO